December 29, 2008 | Filed Under Animals, Birds, Cathedrals/Churches, City Streets and Sidewalks, Dogs, Doors/Doorways, Harlem, Holiday Decorations, Neighborhoods, New York City Wildlife, Sparrows, Squirrels, West Side | 15 Comments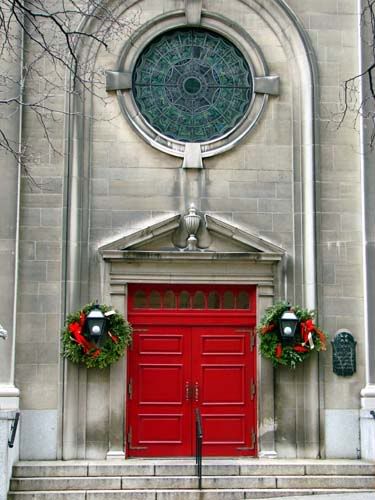 A few things that caught my eye on Saturday. Like this decorated church entrance.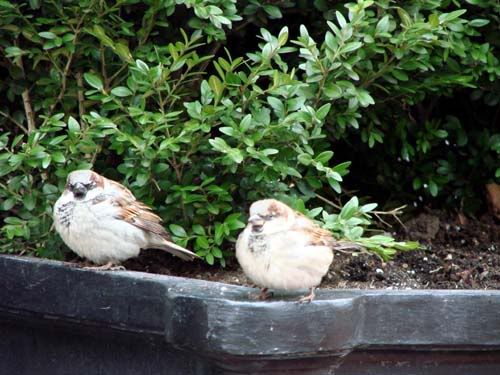 Hungry but cautious sparrows
Another decorated church entrance.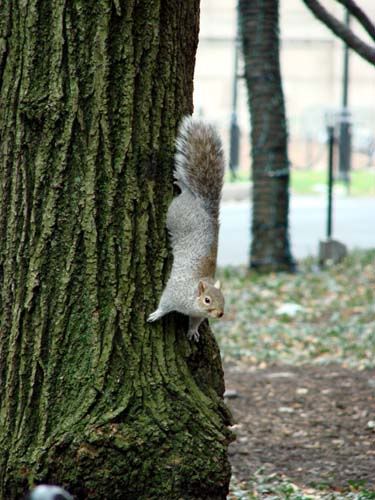 A busy squirrel that spared a few seconds to pose for me.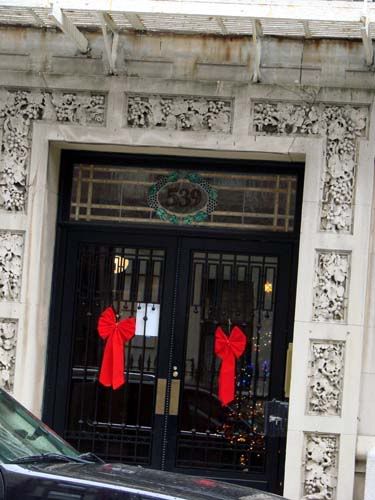 A festive apartment building door.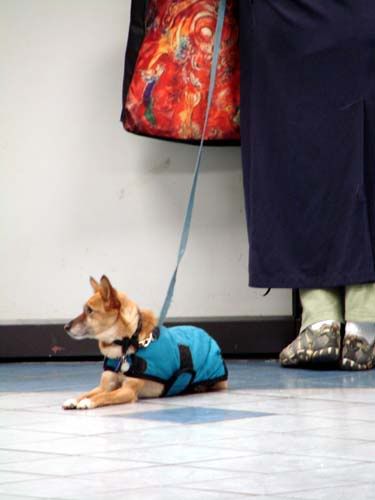 A dog waiting patiently at the post office.