December 22, 2008 | Filed Under Christmas, Colors, Holiday Decorations, Holidays, Red, Window Shopping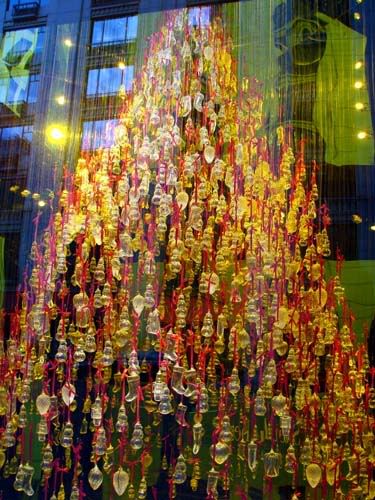 I've seen a lot of Christmas trees in store windows. The tree that caught my interest, this year, stands in the window of the Steuben Glass, a glass and crystal store. The tree is made of several small glass sculptures that hang off red ribbons.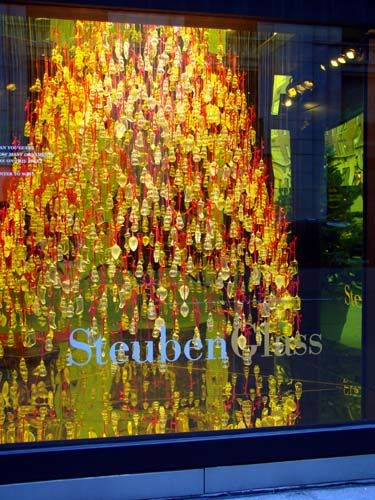 Steuben Glass is located at 61st Street and Madison Avenue on the East Side.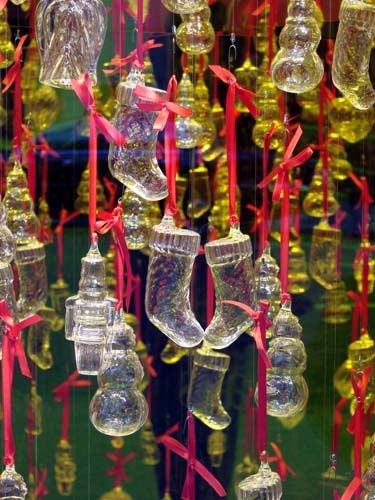 There is quite a collection of glass ornaments. I spot a Nutcracker, Snowman and Christmas Stocking.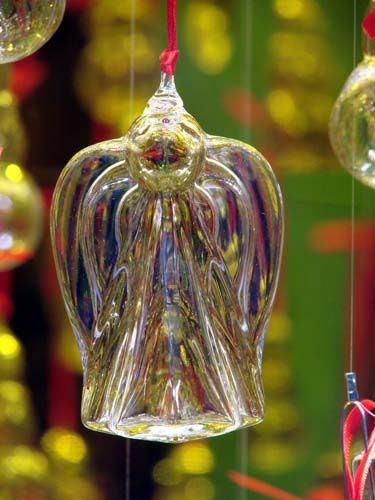 This Angel ornament is my favorite.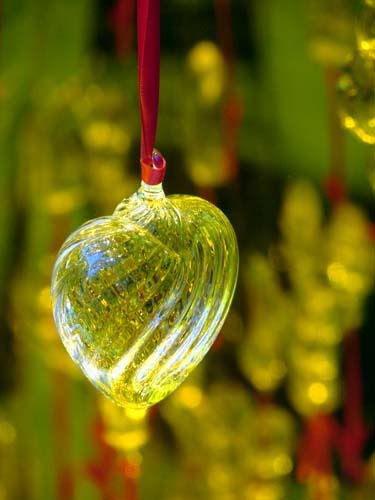 I like the heart, too.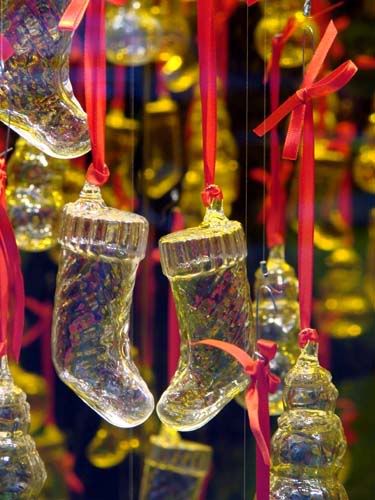 I wanted to take a closer look at the stockings. Very nice!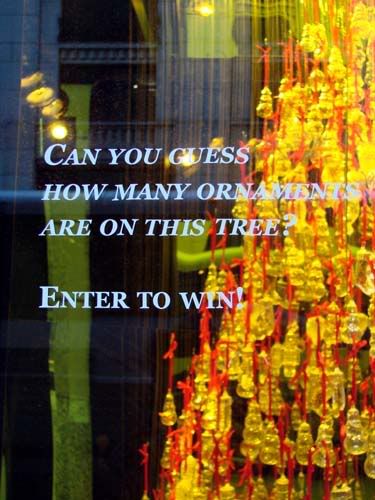 My unofficial guess is that there are 5307 glass ornaments on the tree. The store was closed, so I couldn't go inside the store to register my guess. How many ornaments do you think are on the tree?
To see other photos that display the color red and to learn how to participate in this Ruby Tuesday photo blogging event, go to WORK OF THE POET.
Paz

Comments